We make sure your business is faster and safer!
BGP multi-Home Network, more than 500Gbps DDOS cleaning capacity

Super defense
We have 5 POP nodes in Seattle, Europe and Los Angeles, multi-pop to provide customers with traffic cleaning services, cleaning flow of more than 500Gbps (POP in the Asia-Pacific region).

Defense effect guarantee
We provide customers with the actual Mitigation commitment to ensure that if the Anti-DDOS services that you bought failed to meet the agreed Mitigation capabilities. You will get full refund.

99.9% SLA
Multi-line direct access to the operator's backbone network, the core network equipment redundancy can ensure that customers are provided 99.9% SLA guarantee, to avoid downtime that caused business off-line.

China 's direction optimization
We are directly connected with China Telecom, China Mobile and China Unicom's backbone network to meet the high demand for customers' traffic, link quality and provide high-quality back-end support for our customers.

Infinite flow
We provide data center (server rental / server hosting) products that are bandwidth unit price billing, we do not limit user traffic, nor any related hidden costs

Uninterrupted technical support
We provide 24x7x365 sales and support, please submit a ticket in our customer service system whenever you encounter any problems, we are here to help!

Quick deployment
We have plenty of standard configuration servers in stock, we can deliver your server within as little as 4 hours.

High performance hardware platform
We can provide Customers with servers from E3 V2 to the latest E5 V4 Xeon series processors, and we can also provide all kinds of customization.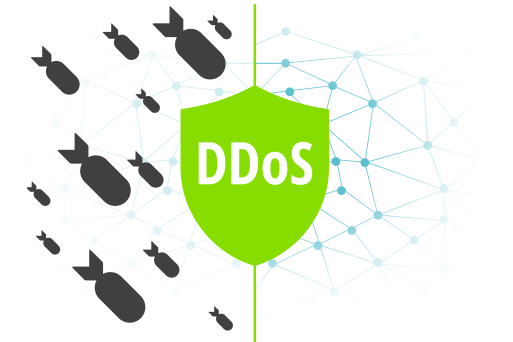 Industry-leading anti-DDOS service provider
CeRaNetworks has more than 10 years of data center business experience, since 2008 to provide anti-DDOS traffic so far, we have in Seattle, Los Angeles, Europe to establish their own flow of cleaning points, you can multipath, distributed to provide DDOS traffic cleaning Service, by the customer's consistent praise and recognition.
More than 500Gbps export bandwidth
Distributed Traffic Cleaning Based on BGP + MPLS
Low - delay wire - speed processing of hardware firewall based on NP architecture
Low threshold free 10G defense can be upgraded to 200G defense
Perfect 100% filter CC flow and its variants
Professional team
We provide access to more than 200,000 sites
our business partner
Top line of high-performance brand server for your business escort